PowerOak the specialist for energy storage!
Do you need a solar generator, power station or power bank? Then you are exactly right here!

PowerOak UG is the place for all your portable power needs. We offer a wide range of power banks, energy storage solutions and solar panels. Our range is therefore easy to compare, so you can always find something that really suits you. We mainly deliver directly from stock. The advantages? Fast delivery and the best prices! With our extensive knowledge, an enormous amount of enthusiasm and a wide range of products, we always succeed in delivering the perfect solar generator, power station or power bank. We don't shy away from a challenge.

The origin of PowerOak
PowerOak UG is currently acting as an independent distributor for a large manufacturing company from China. The company was founded in 1999 with the help of an intensive cooperation with the KAYO Battery Company in Japan to optimize technological applications. At present, PowerOak owns a total of four manufacturing companies with a total working area of more than 10,000 square meters. We currently employ more than 2,000 people. As a technology leader in the battery manufacturing world, PowerOak owns advanced lithium battery manufacturing technology and fully automated production facilities. Our products are UL, CE, PSE, KC and FCC certified. Of course, the products also meet all kinds of EU ROHS test criteria. This ensures that you are supplied with the highest quality.

Ibrahim
operational
I am responsible for making important decisions and managing the entire operations and resources of a company.
elvis
Technical
I provide technological support to the company to work more efficiently by implementing technological solutions.
Janis
Logistics
I oversee supply chain activities such as purchasing, inventory, transportation and warehousing.




Edvin
Social
I am responsible for creating content on all social media platforms to drive engagement.


Rejhan
RMA
I inspect returned products and document the issues, keep records and communicate with affected parties.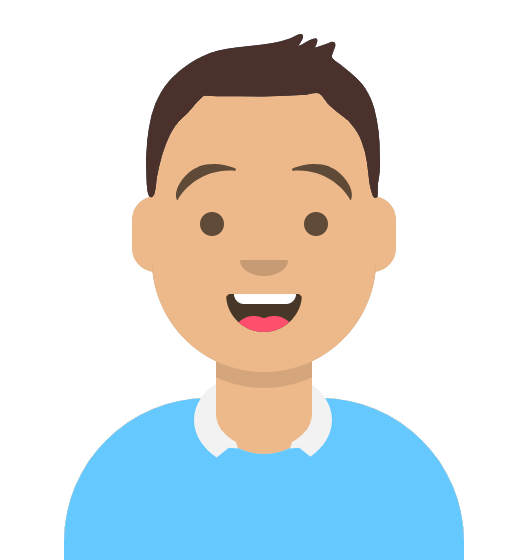 Alex
IT
I am responsible for setting up, managing and troubleshooting the technology systems used by our company.


About PowerOak manufacturing
Shenzhen Poweroak Technology Co.Ltd. was founded in 1999 and focuses on continuous R&D and innovation of distributed energy storage products and microgrid technology. We have applied for patents on the international advanced new energy battery storage technology, and provide the overall scheme of energy storage battery application every year. Besides, Poweroak is the world leader in the integration of solar photovoltaic generation with battery storage, the on/off grid bi-directional inverters, the internet-based intelligent energy management system, etc. We serve customers with our complete sets of project design, R&D, manufacturing, Sales and after-sales of the residential/commercial photovoltaic energy storage system and portable energy storage or DC energy storage systems.
Continuous R&D and innovation
CE, FCC, UL IOS9000 and PSE certification
Why choose PowerOak?
Choose PowerOak and make a difference! We believe in quality over quantity and only offer the most innovative products of the highest quality. With us you get more than just a product, you get our commitment and our competence. Our dedicated service team is always ready to help you and with our 5 days a week telephone availability you can always count on our support. Make the right choice and choose PowerOak, the leading provider of quality products and outstanding service.
PowerOak UG is a member of Trusted Shops

Your advantages:
- Buyer protection of up to 20,000 euros
- very good customer experiences (and the corresponding ratings)
- All available payment methods are shown at an early stage - There is clarity about the scheduled delivery time - Customers are informed about their right of withdrawal (including exceptions) - Customer service is easy to reach and can help quickly in the event of a problem

Alle gekauften Geräte funktionieren einwandfrei. Lieferung kam wie angekündigt. Sehr gute Kommunikation und Erreichbarkeit der Servicemitarbeiter.
Übersichtliche Website, gut durchdachter Bestellvorgang, Lieferung in akzeptabler Zeit, Preis i.O., man kann frühere Bestellungen auch auf der Website noch einsehen. Habe schon mehrfach bestellt und war immer sehr zufrieden.
Auch bei Nachträglichen Bestelländerungen, waren sie immer höflich und kulant.
Sehr schnelle Lieferung - top Qualität. Gerne wieder
End-to-end service and expertise
At PowerOak, we not only value excellence, we also want you to have accessible, affordable, and most importantly, reliable power solutions. Thanks to our excellent service and advantageous tariffs, you will have a brand new energy system. Our service always meets the needs of the customer, which is why we are always there for you during the ordering process. In this way, all your orders will meet your requirements. Our mission is: PowerOak energy anytime, anywhere!
When it comes to energy solutions, you want to get the highest quality there is. If you choose Poweroak, you can be sure of this excellent quality. Our energy solutions are used worldwide in almost every possible industry. Our specialization in developing power systems for remote locations means that anyone anywhere in the world can be provided with these quality power solutions. Today, PowerOak products can be found in more than 40 different countries and regions around the world. Our foreign customers include well-known names such as Panasonic, Samsung, Mitsubishi, Toshiba, Honeywell and many other providers.
At PowerOak, we attach great importance to a reliable form of self-sufficient power supply. For this reason we are there for you for all possible applications in the field of electrical energy. Over the years we have been able to specialize in the management, conversion and storage of energy. Thanks to our wide range of products, you will always be provided with the best products. From a capacity of 93Wh to products with an amazing power range of over 31,000Wh, you can find almost everything at Poweroak.
I really enjoy working with PowerOak. Door to door ghosts made me feel like we were the one. The quality of their products and the overall customer service is always satisfied, which did not take me into account. PowerOak is and will remain our long-term supplier.
We received a good sensational experience from PowerOak. Good quality of products, good patience in service, timely shipping date, every step does not make me worry. We look forward to continuing to work with PowerOak.