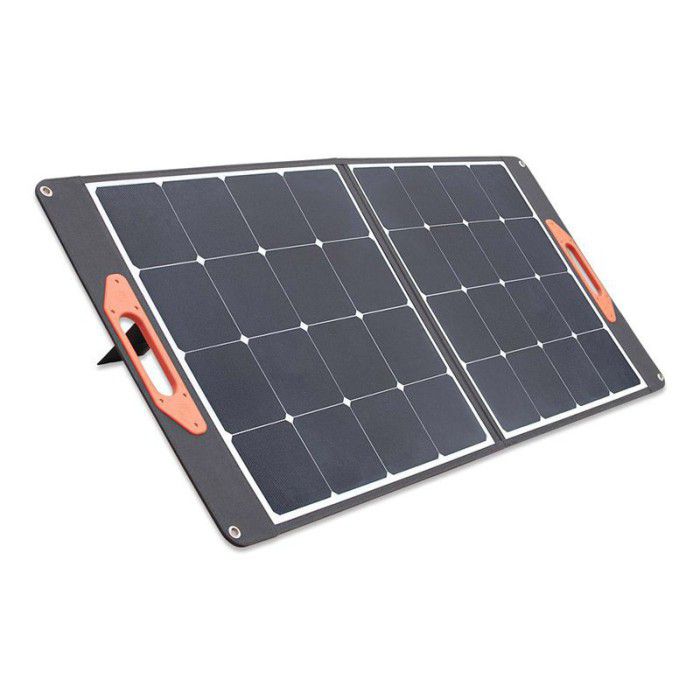 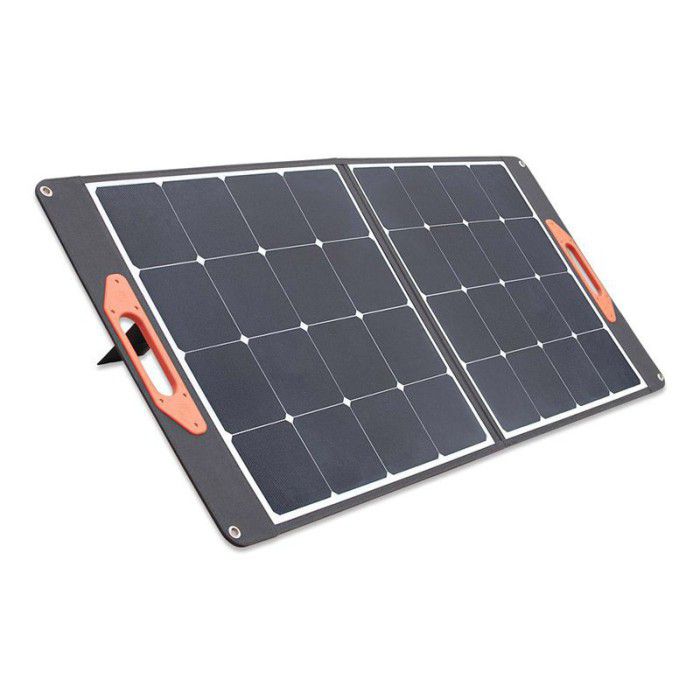 
Voltero S110 foldable solar panel 110W 18V with SunPower cells
S110 Solar Panel is foldable, powerful, lightweight and flexible. The S110 Panel has a power output of 110 watts and is made of semi-flexible plastic with SunPower cells. These are much better and more efficient than mono cells. The S110 panel is splash water proof and can be used in almost any situation.
Terms of payment

Secure payments with Mollie. Light. trustworthy. Secure.

Delivery terms

Ordered today, shipped within 1-2 days.

Return Policy - 14 days to change your mind.
USB PD 45W

Voltero S110 is a unique panel equipped with a UCB-C connector so you can use it autonomously and charge any USB-C device such as MacBook

Light

Voltero S110 weighs only 4.0 kg. The folded dimensions are 605 x 525 x 30 mm. The dimensions when unfolded are 1210 x 525 x 15 mm

Voltage 20V

Voltero S110 has a voltage of 20 V. It is suitable for charging almost all solar generators currently available on the market

solar cells

SunPower 161 cells with 24% efficiency. The parallel connection of cell shading has less impact on performance

No customer reviews for the moment.